Calypso Restaurant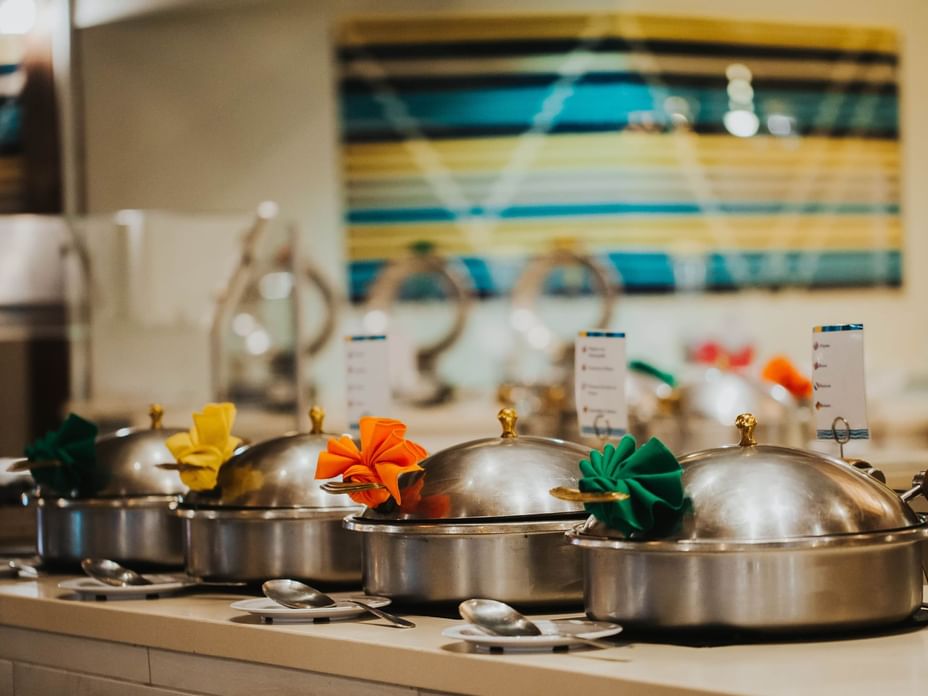 Schedule:
Buffet breakfast: 7:00 a.m. to 11:00 a.m.
Lunch buffet: 12:00 p.m. to 3:00 p.m.
Coffee Time: 3:00 p.m. to 5:00 p.m.
Dinner buffet: 6:00 p.m. to 10:00 p.m.
Dress code:
Dress code: Casual: Bermudas (long shorts or Capri pants), a shirt and shoes or sandals are required. Ladies must wear a swimsuit wrap or cover-up.